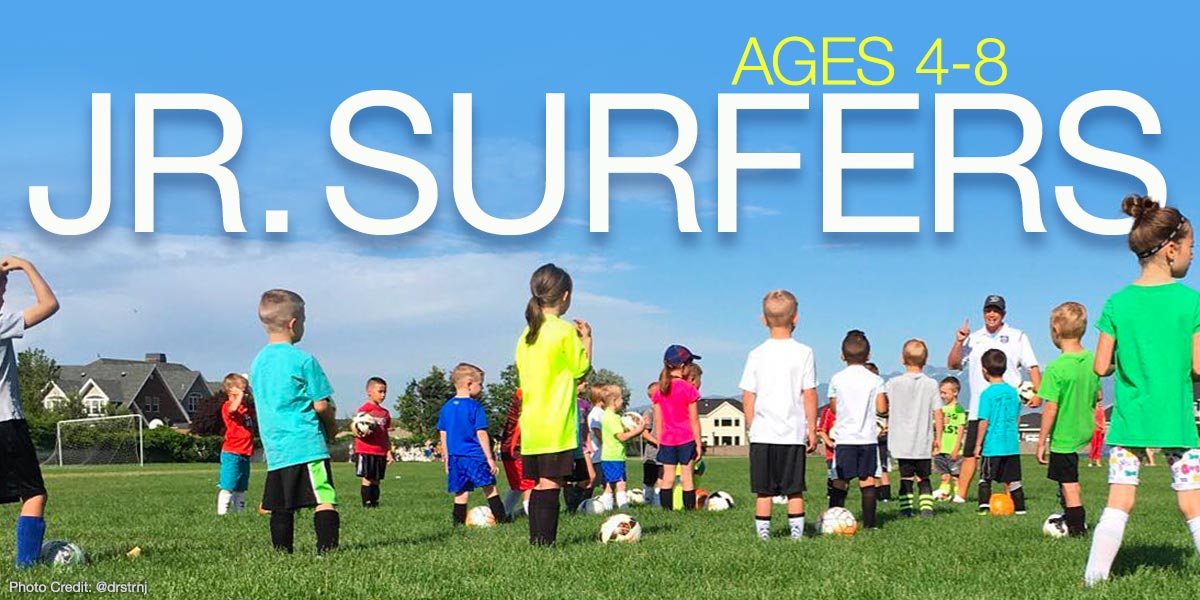 Program Fee: $250/Year
Spring 2018 Season Only: $75
Each participant will receive a Jr. Surfer jersey and soccer ball.
12 Summer Trainings
8-Week Fall Season
8 trainings, 8 games
8-Week Spring Season
8 trainings, 8 games
Open to All Kids Born 2010, 2011, 2012 and 2013
Aims of Program:
The aim of the Junior Academy program is to create an environment that allows players to have fun whilst learning the fundamentals of soccer. Our focus is on individual technical development in a fun and safe environment.
What is the Junior Surfers Program?
Jr. Surfer Academy is an exciting program based on what's best for the players in this age range. The player's individual skill development and enjoyment is at the heart of the program.
All players get professional training from soccer coach Don Bastian (current Westlake High School boys soccer Head Coach) and his assistants. They get trainings throughout the year with two mini jamboree tournaments, featuring small-sided games during the spring and fall seasons.
Why Join Junior Surfers?
Our Jr. Surfer trainings will give your child a technical foundation for their soccer future in a low-pressure and fun environment. The small-sided games (per USSF small-sided rules and regulations) maximizes touches on the ball.
For more information, email us at Pipeline@utahsurfsoccer.com.